Avec blends Agile principles with traditional methods and governance for a unique approach to project management.
Project Management has long been recognised as a mechanism for ensuring

better delivery.
It is a conservative, process orientated and well governed method.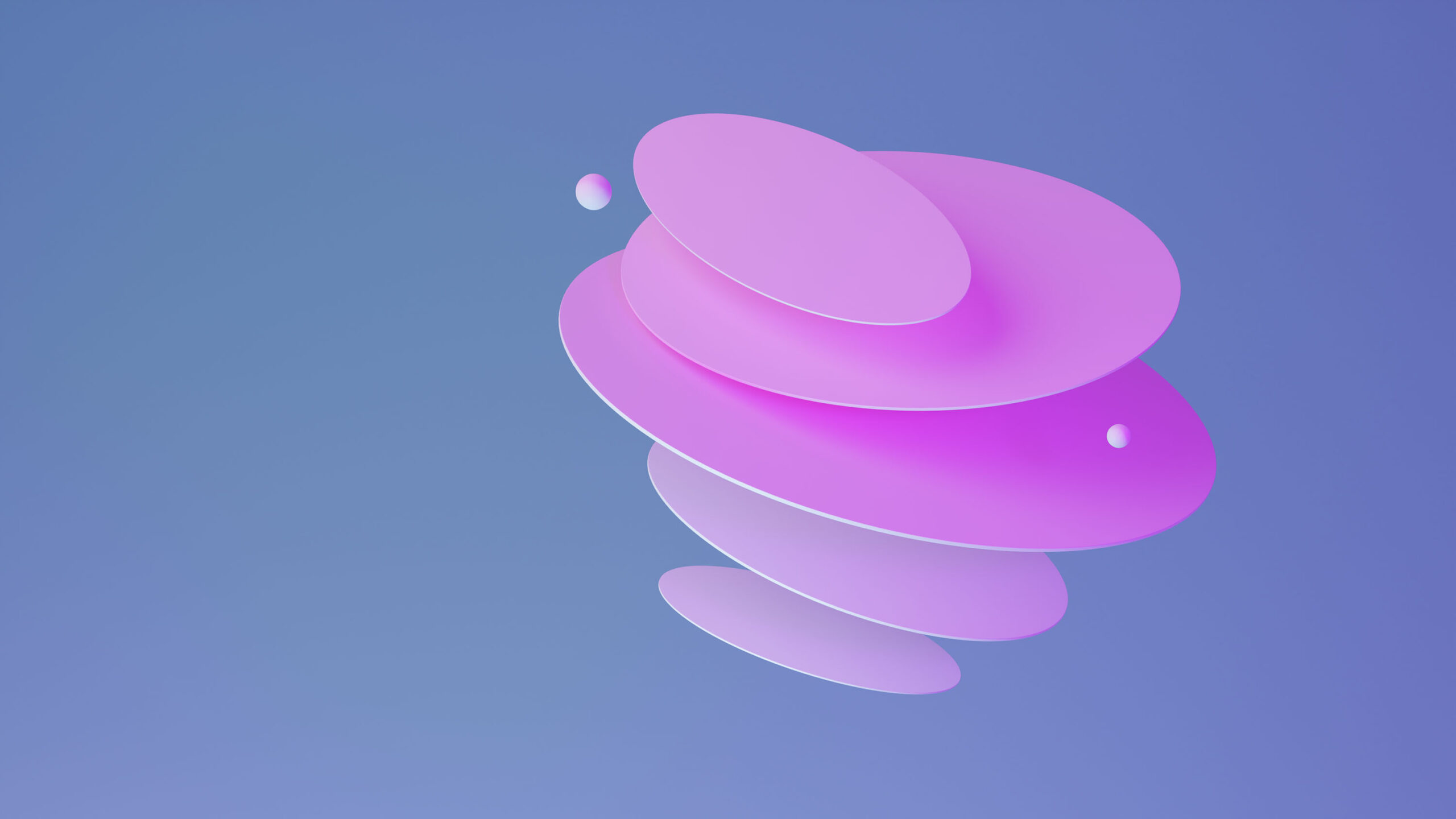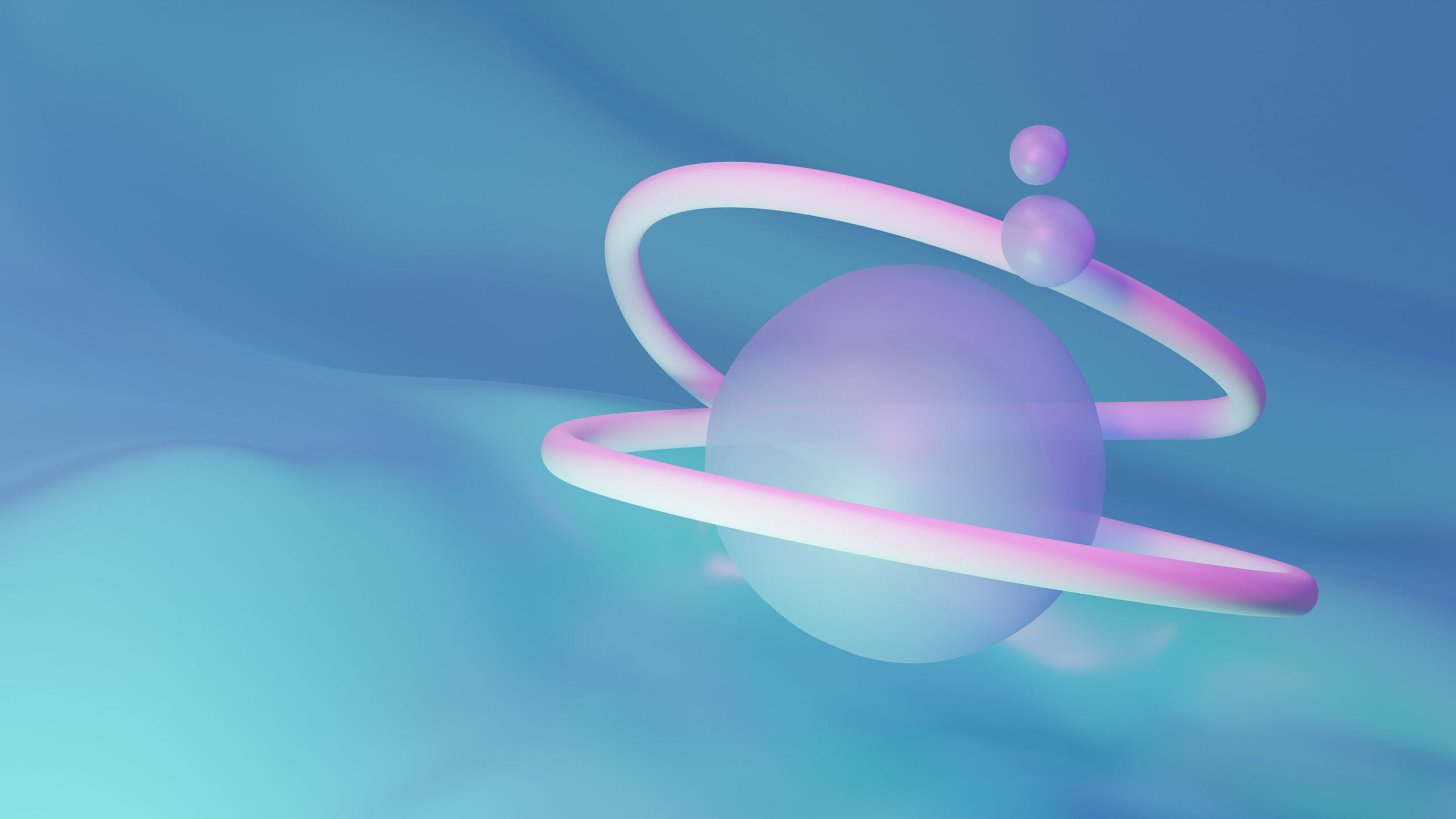 More recently,
Agile
has presented shortcomings to traditional Project Management and suggested some
new age alternative.
Agile is a more enthusiastic and outcome orientated approach.
A combination of both if done correctly will ensure more consistent delivery and outcomes.
Avec through its proprietary methodology Agile Orientated Frameworks looks to blend Agile and Project Management principles with a strong focus on people to drive effective delivery.
The framework is broken down into three distinct areas covering:
Agile Orientated Planning
"If you fail to plan, you are planning to fail!"
– Benjamin Franklin
"Those who plan do better than those who do not plan, even though they rarely stick to their plan."
Winston Churchill
There are countless examples that planning via:
Traditional Project Management

is onerous and time consuming and because of change quickly becomes meaningless and is therefore not followed.

Agile

is basic and often non existent with people responding to change rather than following a plan.
The Avec Agile Orientated Planning framework looks to blend Agile principles into traditional planning practices.
Agile Orientated Delivery 
We blend Agile principles into traditional delivery, and traditional Project Management Principles into Agile delivery, to drive effectiveness.
This combination ensures more consistent delivery.
| | | |
| --- | --- | --- |
| Principle | Framework design principles | Customer value added |
| Focus on the business need | Focus on the delivery of the outcomes of the initiative rather than completion of activities. | Our highest priority is to satisfy the customer through early and continuous delivery of value. |
| Delivery on time | Allow initiatives to move quickly through the framework with sufficient governance. | Agile processes promote sustainable delivery. The sponsors, deliverers, and users will maintain a constant pace indefinitely. |
| Collaborate | Ensure alignment with other initiatives so change can be planned holistically. | Customers and deliverers work together throughout the project. |
| Never compromise quality | Build consistency in the way that initiatives are delivered. | We won't compromise quality to make a deadline and have a continuous attention to service excellence. |
| Build incrementally from firm foundations | Deliver incrementally, prioritising the highest value components of the initiatives to be delivered first. | Solutions will be delivered frequently in close collaboration with the customer. |
| Develop iteratively | Provide the ability to deploy smaller changes which are far less disruptive than large changes. | We welcome change, even late in the process in order to harness change for your competitive advantage. |
| Communicate continuously | Documentation should be sufficient for the purpose of implementing the initiative rather than major deliverables of the initiative. | Projects are built around motivated individuals who have the environment, support and trust they need to get the job done. |
| Demonstrate control | Expect things to change and provide flexibility in the approach in order to deal with it. | At regular intervals, the team reflects on how to become more effective, then tunes and adjusts its behaviour accordingly. |
Framework influenced  by PMBOK, PRINCE2®, DSDM® & SAFe®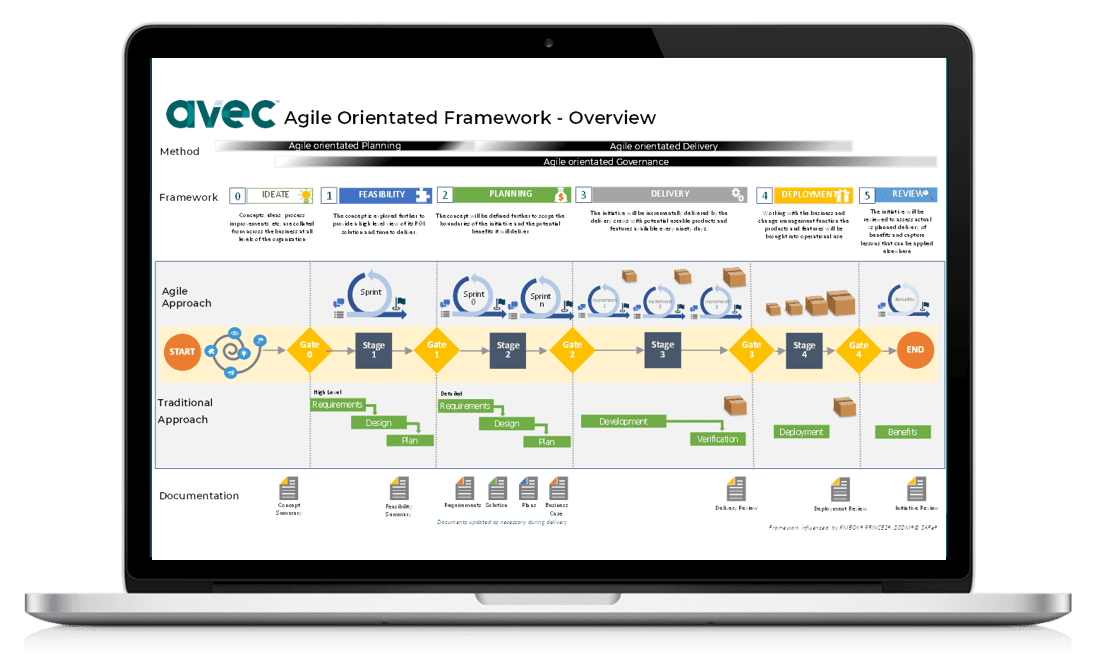 Framework influenced  by PMBOK, PRINCE2®, DSDM® & SAFe®
Agile Orientated Governance 
"Everyone wants better governance, but nobody wants to be governed more.
Everyone loves a selection process, until their project is not selected.
Everyone wants project risk managed, except on their own projects.
Everyone thinks that people should be rational, they are not.."
Source: Program and Portfolio Management: What's Hot and What's Not, Audrey Apfel – Gartner Research
The Avec framework looks to blend Agile principles into robust traditional Governance practices.