Companies often dive into the delivery of complex programs/projects with nothing more than an expert's opinion around how much a project will cost, how long it will take and what team is required to deliver it successfully. Instead of relying on this and other crude methods we suggest organisations consider more robust scientific methods be applied.
The topic of
estimation

often seems to strike fear into people particularly those being asked to do it.
Traditional Project Managers will tell you that if you fail to plan you plan to fail and that estimation is a large part of planning.
From an Agile perspective increasingly there is the notion that anyone indulging in estimating is not a true Agilist.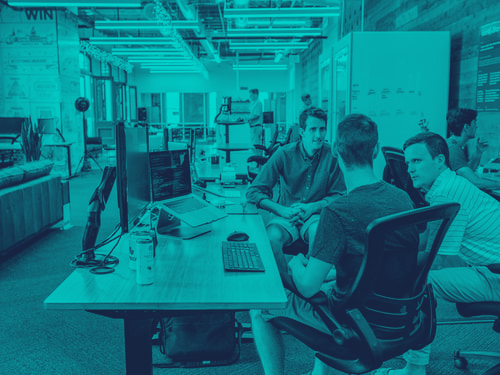 In our opinion neither are correct.
Traditional PM's often put too much emphasis and effort into estimating an ever-changing target which provides little or no value, equally Agilists don't apply enough effort and rigour in estimating in order to inform significant decisions on projects.
Whatever your perspective,
Estimation if done correctly can be:
We suggest clients consider using a robust estimation methodology, one based upon practical experience, supported by parametric software and infrastructure estimation tools that can be adapted to provide both high level and detailed effort and cost estimation.
Avec have partnered with Galorath using SEER SEM and SEER IT to deliver a robust estimation methodology applicable to Traditional Project and Agile delivery methods across the smallest to the largest Project/Programs.
SEER, comes from the noun, referring to one having the ability to foresee the future and that is exactly what we look to do.
SEER covers both Software (SDLC) and IT (Infrastructure) related components covering:
Architecture/ Design

Purchased Hardware

Purchased Software

Software/ Database Services

End User Services
Infrastructure Services

Facilities

Training

Service Desk Components

User Documentation
The SEER estimation engines replicate real-world outcomes by combining sophisticated modelling technology with a database of industry and user-defined metrics.

The SEER Suite provides reliable estimates throughout the life of the system.

SEER models enable project managers, cost analysts and engineers to make timely, accurate and insightful decisions to identify, evaluate and manage the complex array of cost, labour, schedule, reliability and risk issues associated with an organisation's portfolio of projects.

The SEER models are easy to use by both technical and non-technical people.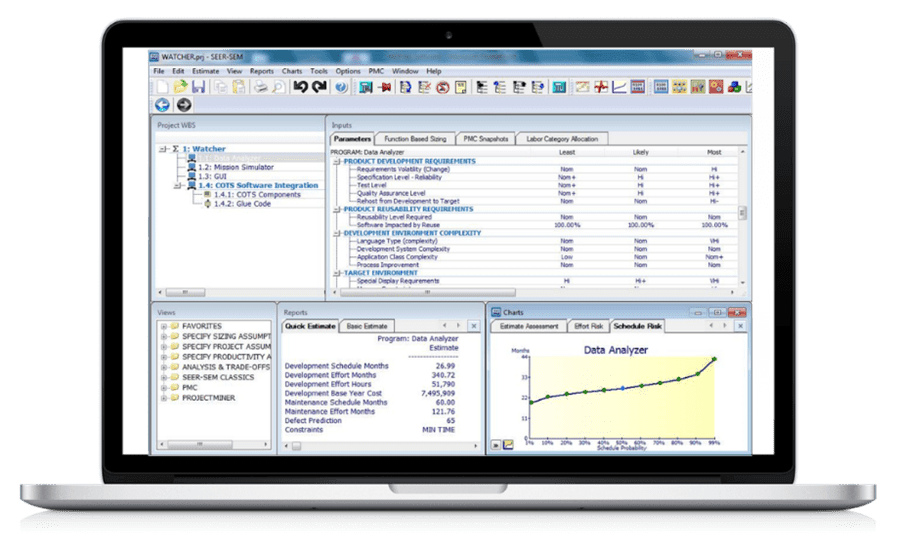 Through the Estimation Enabler, Avec can help companies on Projects answer:
Project estimates:
How much will it cost? How long will it take?
Bid preparation:
What price should we set?
Bid review:
Are we paying a fair price?
Project Structuring:
How can we optimise our Project's delivery?
Planning:
How many staff should we allocate?
Quality:
When is my optimal go live and what risk am I delivering into my organisation?
Total cost of ownership:
In addition to Project costs what will it take to maintain this solution?
or take an organisation on a journey
to improve its overall estimation maturity.